Olives have been a popular food choice for centuries, and for good reason. Not only do they offer a delicious taste, but they also come with numerous health benefits. Among the various types of olives available, black and green olives are widely consumed and enjoyed throughout the world. In this article, we will focus on the health benefits and delectable taste of black and green olives.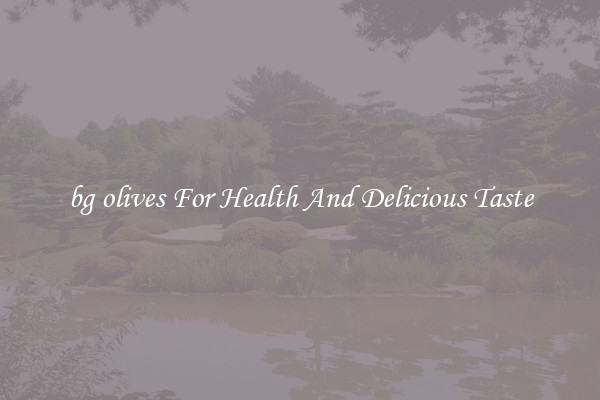 Black olives, also known as Kalamata olives, are harvested when fully ripened. They are characterized by their rich, dark color and smooth texture. These olives are high in monounsaturated fats, which are considered healthy fats that can help lower bad cholesterol levels. Additionally, black olives are a good source of vitamin E, a powerful antioxidant that supports skin health and protects against free radicals.
The consumption of black olives has also been linked to numerous heart health benefits. Their high monounsaturated fat content can help reduce the risk of heart disease and stroke. The presence of oleic acid in black olives aids in reducing inflammation and maintaining the elasticity of blood vessels. They also contain polyphenols, known for their anti-inflammatory and antioxidant properties, which further contribute to heart health.
On the other hand, green olives, also called Spanish olives, are harvested before they are fully ripe. They offer a tangier taste compared to black olives and are often stuffed with various fillings such as vegetables, cheese, or anchovies. Green olives are packed with essential nutrients such as vitamin E, iron, and fiber. They are also a good source of copper, which is important for maintaining healthy bones and connective tissues.
Similar to black olives, green olives possess monounsaturated fats, offering similar heart health benefits. They can help reduce the risk of heart disease by lowering bad cholesterol levels. Green olives also contain hydroxytyrosol, a potent antioxidant that has been found to have anti-inflammatory and anticancer properties.
In addition to their health benefits, both black and green olives are versatile in the culinary world. They are commonly used in salads, pasta dishes, pizzas, and even as a snacking option. The distinct flavors of these olives can elevate the taste of any dish, adding a unique depth and complexity.
In conclusion, black and green olives not only provide a delightful taste but also offer an array of health benefits. From supporting heart health to providing essential nutrients, olives are a nutritious addition to any diet. So next time you're looking to add a burst of flavor and a dose of health to your meal, reach for a jar of black or green olives and savor their goodness.